Company Advantages1.
Owing to its elegant look and sturdy design, these sets are highly in demand amongst our customers.
2.
Guangzhou House Empire Construction&Furnishing Co.,Ltd works hard to make the quality and performance of black kitchen cabinets products more in line with the needs of customers. Digah: Always caring you
3.
Enjoy every moment of your life. Whatever products our laundry cabinets,custom built kitchen cabinets is used in, it works well.
| | |
| --- | --- |
| Carcass | MDF/Plywood |
| Door panel finish | UV/Customize |
| Color | White/Colorful/Customize |
| Thickness | 18mm/20mm |
| Hardware | Blum hinges/sliders with soft closing system |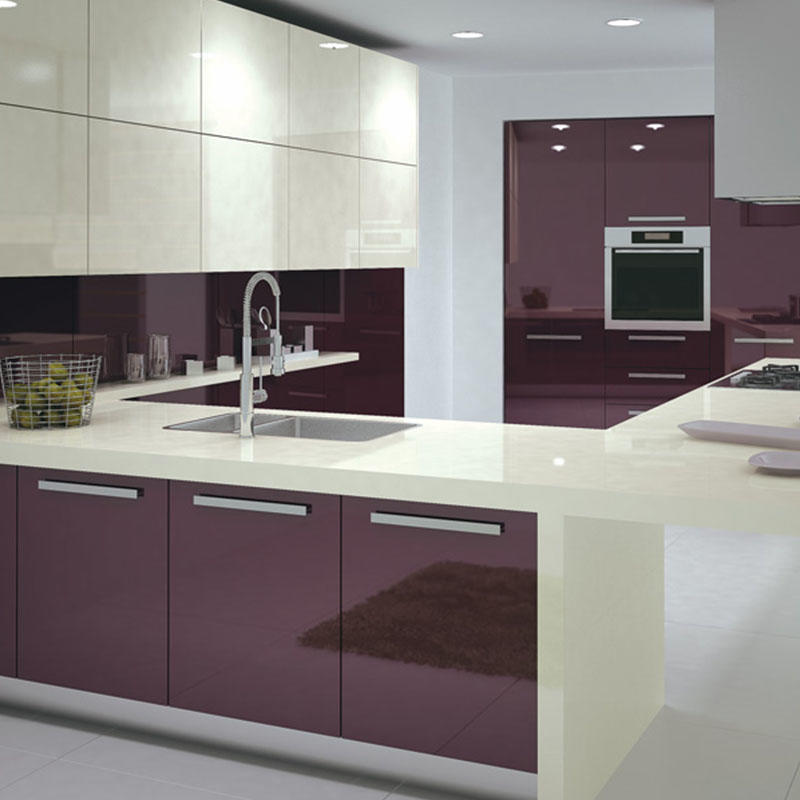 Since UV cabinet door panel is beautiful, fashionable, smooth, wear resistance and with strong visual effect,it is gradually become the mainstream choice for the majority of consumers.
There are eight reasons for choosing UV kitchen cabinets:
1. Its surface smoothness is high,so its effect of the mirror high light is obvious.
2. Its color is attractive for its fine process and quality.
3. Environmental and healthy: usually if painted board is not well processed,it would constantly release VOC,while UV kitchen cabinet has solved the environmental problems for centuries. It not only contains less volatile compounds such as benzene, but also has reduced the release of gaseous materials after solidified.
4. Not fading: through experiments, it is proved that the UV kitchen cabinet door has better physical and chemical properties compared with the traditional board. It ensures that the UV paint cabinet door could keep long time without color loss and solves the chromatic aberration phenomenon.
5. Scratch resistance: it is hard enough so that iw would be brighter even it is polished and worn again and again,and it will not deform for a long time under normal temperature..
6. Acid and alkali resistant,corrosion resistant: it can resist all kinds of acid and alkali disinfection liquid baptism.
7. Its surface hardness is high, it is stronger than other boards to resist the impact. 8. Its surface is smooth and bright.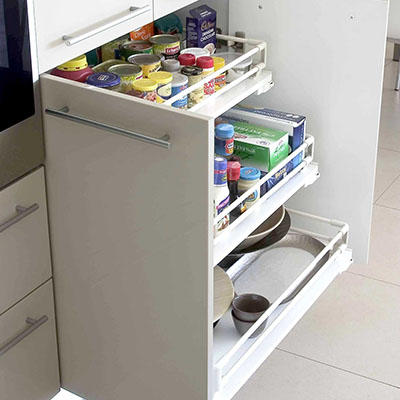 Company Features1.
Guangzhou House Empire Construction&Furnishing Co.,Ltd gathers industry elites to produce the best black kitchen cabinets. - Our professional technician strictly operate machines to ensure its normal operation and produce high quality laundry cabinets.
2.
To meet customer's requirements, Digah always keeps the innovative technology to produce modern kitchen cabinets.
3.
Guangzhou House Empire Construction&Furnishing Co.,Ltd boasts its advanced production technology. - We can customize solutions to making wall cabinet for your own custom built kitchen cabinets use. Contact us!